Welcome to my web site

            S A McPherson  

The photos on this website are the property of Sue McPherson and may only be used for personal use. Please write for permission if for any other use.

The materials on this website are not permitted to be reproduced without written permission from Sue McPherson. Please address queries about this site to 

Sue McPherson, web site design and writer.

                           Email: s.a.mcpherson @ sympatico.ca 

                                                   London, Ontario

                              This page was last updated  Sept, 2020

Most recent:

              intervention in the matter of an HRTO case of discrimination mainly on the grounds of age and sex.

           -  my blog, since 2005 -- comment on social inequality and gender issues in the news

Other Web pages:

  (2006) Photo essay on the career of Canadian missionary John McPherson

This site began initially in 2001 with a research essay I wrote on my grandmother's life, and I have now included various other pieces of writing and information about my research and related projects, and other interests.  My background is in Sociology and Women's Studies. 

. 


                                                     Sue (Fulham) McPherson
                                                               London, Ontario

                                                                        Email: 

                                                  s.a.mcpherson @ sympatico.ca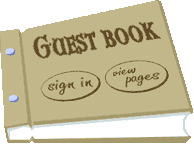 SAMcPherson Guest Book

-- 
sign here or view pages!  
The Montreal Massacre
 website since 2005  
about Marc Lépine, the women who died on Dec. 6, 1989, and society 
S A McPherson   website since 2001        (current site)  research website 

Trees and Towns
website 2005    
photos of trees and the places they inhabit
Sue McPherson & flat mates Univ of Essex  1997